Grounded in experience, obsessive about service. CRAMbridge is committed to making a difference through a better-trained workforce.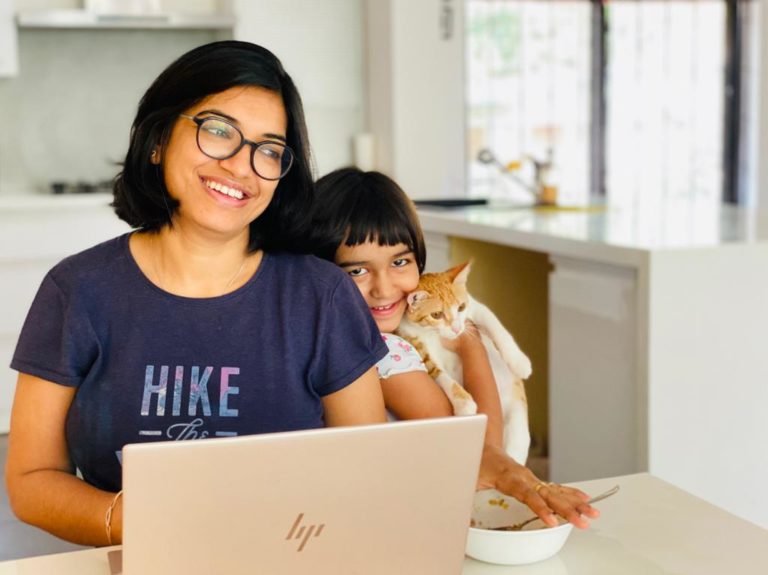 CRAMbridge was founded in 2015 by Anjali Panakkat, Ph.D.
(pictured here with her daughter and their cat). Anjali has worked in biopharmaceutical R&D and quality- in academia and private industry, in the US and India. She cut her teeth doing biotechnology consulting with Agave BioSystems in New York, then worked in the R&D and quality teams at Dr. Reddy's and Biocon. She has a Ph.D. in BioPhysics from the Ohio State University, and has been a visiting scholar at the Center for Pharmaceutical Biotechnology at the University of Illinois at Chicago. Anjali has also published frequently cited papers in the highest-impact journals of life sciences. CRAMbridge allows Anjali to combine her scientific expertise with her long held love for teaching. More on LinkedIn.
"The training gap in (bio)pharma was obvious to all of us who worked in the trenches. But a shortage of trainers, and time crunch was coming in the way of bridging this gap. In a world where connected smartphones were ubiquitous, we knew eLearning was the solution."

- Anjali Panakkat, Founder
In the beginning, CRAMbridge developed extremely customized interactive eLearning modules on biosimilarity, analytical methods, and other R&D topics for a couple of leading biopharma enterprises.


The focus was on making content that was complex and nuanced, but present it in a way that's easy to understand and implement. Each module was developed over weeks, working very closely with the clients' in-house R&D teams. These back-and-forth sessions, despite being challenging at times, would prove to be enriching for the modules beyond what could have been done by CRAMbridge alone.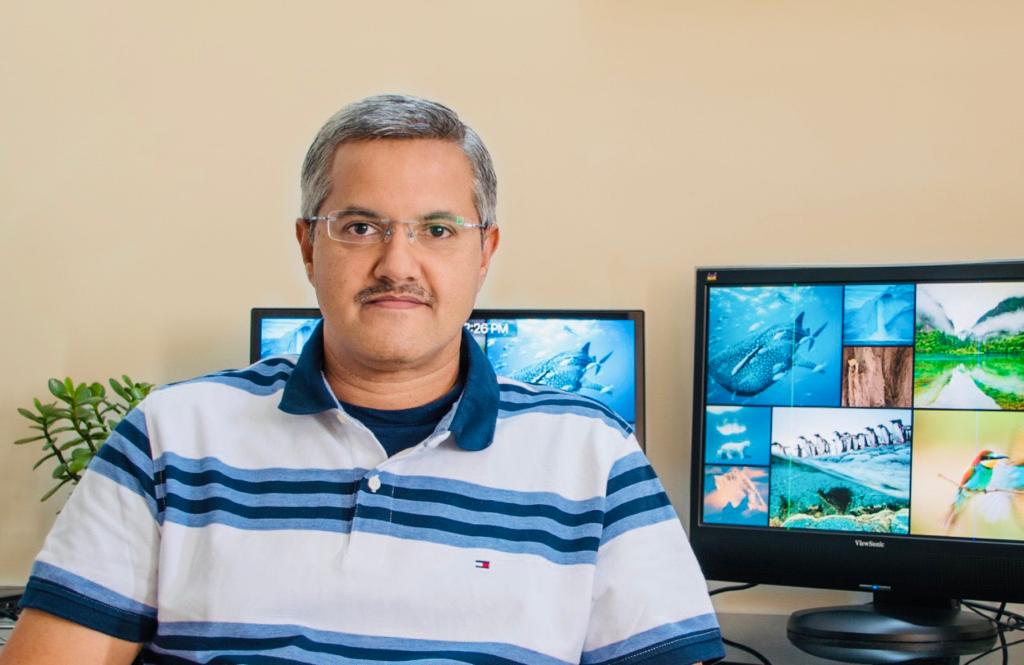 Swapnil Ballal joined CRAMbridge in 2019 as partner
Having spent over 25 years defining quality culture at multiple organizations across Indian biopharma, Swapnil was sold on the CRAMbridge value proposition immediately. He is a leading voice in biopharmaceutical quality and compliance, and was deeply involved in quality assurance and manufacturing at Wockhardt, Intas, and GE, before moving on to senior leadership roles at Biocon and Dr. Reddy's. Swapnil has made it his mission to bring focus to "why" things are done a certain way, and not just "how". More on LinkedIn.
Where connected smartphones are in every hand, (e)Learning can happen anywhere, anytime.
Training is only effective if we can get people to ask "why" things are done a certain way, and not just "how". If we address their behavior, as much as any technical gap. And constantly re-evaluate what's working.

For example, perhaps a 30 second video like this one, played in a loop in the cafeteria, is a better way to train on data integrity as compared to a thorough, yet drawn-out module.
Before we knew it, we were sitting on an extensive library of eLearning modules on all aspects of pharmaceutical operations. And we had built a team to keep the most discerning clients happy.
is an electrical engineer who is a technical content specialist at CRAMbridge. While designing power systems, she also dipped her toe in entrepreneurship setting up an Instagram based boutique "Faysh".
Aysha likes design, and is fascinated by how complicated concepts can be broken down into simple user interactions. She is known among our clients for taking ownership of issues and timelines.
Aysha has a Bachelor of Engineering degree from the University of Calicut.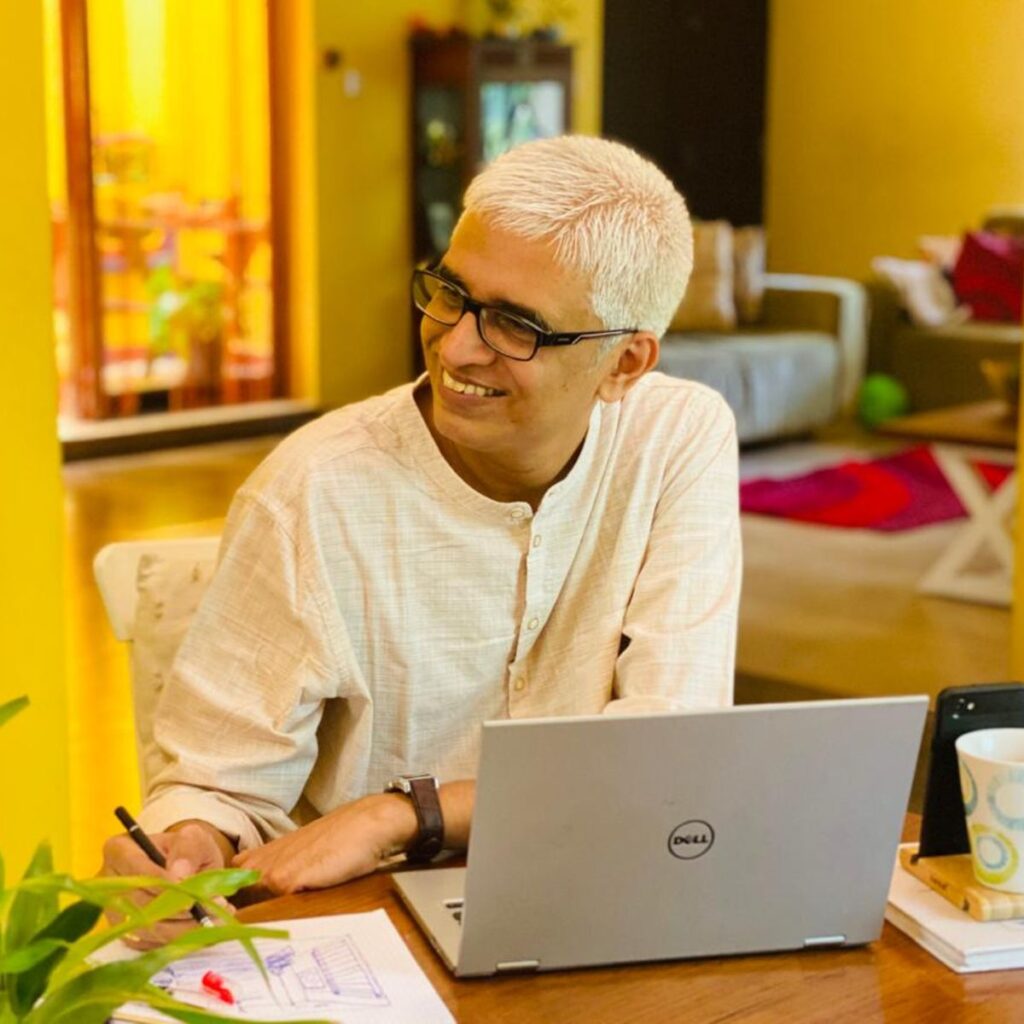 is an engineering subject matter expert at CRAMbridge. Ashar started his career working in the sugar factories of EID Parry, just as the Indian economy started to liberalize. Over the next three decades, Ashar has witnessed the ups and downs of the engineering business, while participating in the MEP design of marquee projects in India and the Middle East.
Ashar has a Bachelor of Technology degree from the National Institute of Technology, Kozhikode.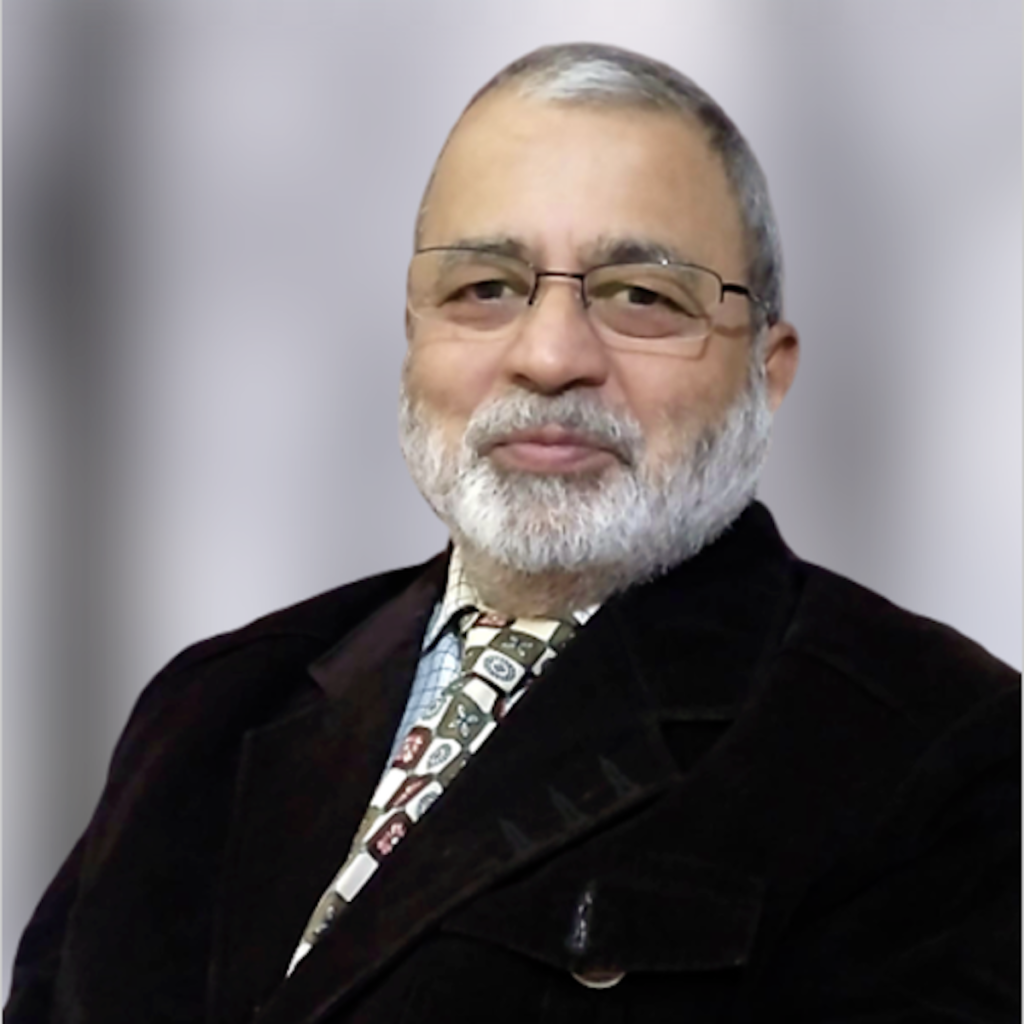 is a senior formulations and manufacturing subject matter expert at CRAMbridge. He was involved in setting up and scaling India operations for Sandoz and AstraZenica before moving on to lead technical training roles at Dr. Reddy's, and Panacea Biotech. Even with over 36 years of experience in the field, Rajendra believes that there is more to learn and unlearn everyday – a closely held belief that keeps him going.
Rajendra has Bachelor of Pharmacy degree from the University of Mumbai.
CRAMbridge is nimble on purpose. Every team member listens first.
The team at CRAMbridge has tried to spend time and money on what matters – truly creative content, and an easy, secure way to administer it. We have tried to control costs on what's not important, like rent and overhead. Our clients appreciate that we listen to them, and respond fast when they face issues.